Product Description:
Organic/ Water Soluble Powder
Soil Enrichment
1. Plant Enzymes
2. Plant Proteins
3. Plant Extracts
4. Aminos
5. Calcium
6. Nitrogen
7. Iron
8. Magnesium
9. Minerals
10. Potassium
Benefits:
1. Activates Photosynthesis.
2. Fights drought stress
3. Non burning
4. Non Leaching/remains in soil for long periods/
tests has proved this.
5. Adds organic matter in the soil
6. Improves soil structure for a
healthy lawn.
7. Micro population & fertlity
increases/tests has proved this.
8. Improves all types of soils/tests has proved this.
9. No need to till in organic matter or
compost.
10. All organic! Great for the enviroment!
Uses For:
Existing Lawns & Seeding
1. Bermuda (all types)
2. Saint Augustine
3. Fescue
4. Natives
5. Improves soil for anything to be grown.
Organic! No Chemicals!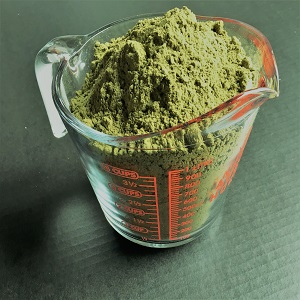 Sure Green Hydro-LR powder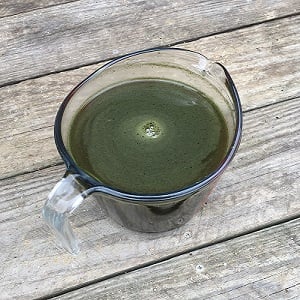 Two ounces of powder dissolved
in 32 ounces water
**************************************
Test Results:
When applied with our
hydromulch services or
applied as a foliar spray:
Comercial projects tested
ideal soil fertility in a month or less
and remained ideal even after a year
with one treatment at a high ratio of
3 pounds per 15,000sf, time remaining
in soil could vary.
Residential projects tested ideal soil
fertility at a high ratio of 3 pounds
per 15,000sf in a month or less and
remained ideal after a year with one
treatment, time remaining in soil
could vary.
Our Sure Green Hydro-LR has been used
in our hydromulch services for 12 years
and still being used, our 29th year in business.
Tests prove this product works!